Production Studio & Sound Stage For Atlantic City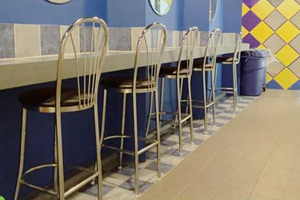 If you have a video, film, or photo shoot planned in Atlantic City and are in need of a comfortable New Jersey production studio that has all the bells and whistles, Butter Tree Studios is here for you. Our accommodating staff is ready to assist you in any way that we can. We would be happy to discuss your needs and goals to help you get started on your project. Our new studio is clean and comfortable and includes an on-site equipment rental facility, state-of-the-art lighting and control room, scissor lift, 3 hard white cyc-walls, and a 400 amp power system.
Our courteous and polite staff would be happy to discuss your prospective effort with you. We can answer any questions that you may have about our amazing studio and services for Atlantic City photography, film, video, web and TV productions. Please feel free to either drop by our studio or give us a call.
Our Butter Tree Studios Film & Sound Stages
Every room of our ample 11,000 square foot facility is shoot-able. You have full access to every room including the green rooms for photo shoots to the fully functional living room, kitchen, bathroom, office, bedroom, and conference room sets. There are makeup and dressing rooms, a star dressing room with a full bath, drive-in garage access for unloading equipment, an office space, a prop room, all the power you need, and a 4,000 square foot column-free sound stage.
Custom Set Design & Construction
Sometimes one of our existing sets doesn't meet the needs of a client, so a custom set design and build is necessary to complete the project. Butter Tree Studios can work with you to design and construct a proper, convincing setting. Our highly skilled set design experts can help you conceptualize and develop the best set or sets for your particular shooting goals. We are adept at carpentry, metal work, painting, lighting, and acoustics. Every portion of the set that we construct from the props and screens to the walls and lighting will be customized specifically for you.
4,000 Square Foot Sound Stage
With our huge sound stage, you will be able to achieve the perfect sound effects for your film, video, or musical production. Having the right sound studio can make or break your project. Why not come visit our Butter Tree Studio to see if it will meet your needs? Here are some additional details.
At the tops of the 18-foot ceilings in our 4,000 square foot sound stage, there is an adjustable lighting grid that features 49 stage pin connections which can be adjusted to meet every lighting situation. The stage itself provides 3 hard white cyc-walls and a 600-amp power system. The 600-amp 3-phase power has a dedicated 400-amp service to the lighting control room.
Video Production Studio For All Purposes
Whether you are creating a film for art sake or a video for corporate marketing, public relations, informational learning, documentary purposes, or web videos, our professional video production studio is here to help you achieve all your goals. Our professionals offer set design and construction, custom prop construction, and a full list of other amenities.
At Butter Tree Studios, we are a state-of-the-art production studio that has the capability to provide for all of your unique needs, whether you are creating web commercials or need services related to film and TV video production in New Jersey or any of our service areas. There is no limit to the design possibilities and assistance that we can provide. Our video production studio is perfect for corporate communications, public relations, job training, marketing, television, web commercials, and more. If you are interested in conveying a message or producing entertainment videos, our studio is here to help you achieve all of your goals.
If you are looking for a Production Studio or Rental Services in the Atlantic City, New Jersey or New York area give Butter Tree Studios a call at 973-585-7632 or feel free to stop by.