Looking For A Basking Ridge Production Studio?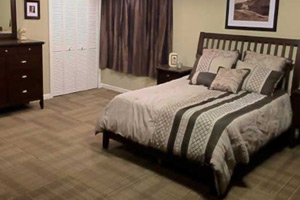 If you are looking for effective ways to significantly boost the growth of your business, sell more product, and attract more customers, then video marketing might be just the answer you're looking for. With over 4 billion videos being watched a day and YouTube being the second largest search engine only behind Google, the time take advantage of all the benefits video marketing can deliver to your business is now.
The demand for fast delivery of information has never been higher, and most customers would rather spend a couple minutes watching a video while on the go as opposed to reading through advertisements or combing through product reviews. Video production is a great tool to reach your customers and clients.
To produce a video or film, many choose to go to a studio. Photographers also commonly use a studio for photo shoots. If this idea is good for you, call Butter Tree Studios. Our Butter Tree Studios staff is ready to assist you in any way that we can. We would be happy to discuss your prospective project with you and to inform you as to our vast and varied studio capabilities. We can schedule your appointment today.
Studio For Video Production
Our studio is often used for Basking Ridge video production of all kinds. Something about actually seeing a person helps connect people on a human level. The minor auditory and visual cues we give off to each other while conversing is the basis of how people build trust with each other.
Video lets you connect on a more personal level with your customers by delivering your message with the right intonations and phrasing that helps clarify your message and intent. By being able to see and hear you, they are able to share your emotions and better connect with you and trust what you are saying.
Short Business Video Clips For Online Marketing
The human brain reacts to video in a much different way than it reacts to printed text. Our brains require emotional input before we can arrive at a decision, and there is no technology available today that conveys emotion better than video. Video allows your customers' brains to pick up on visual and auditory cues like body language, facial expressions, imagery, and music, which allows their brains to form an emotional bond they could never achieve just by reading an advertisement. Studies even show that over 80% of people interviewed say they are more likely to buy a product after watching a video about it.
Short business video clips are the way to go when planning an online marketing project. The best way to produce a video is to use a studio which is specifically designed for such creations. You will have access to all types of services to help you set the stage for your video. Butter Tree Studios is often used for:
Web commercials
Informational videos
Tutorials
Training
Public relations
Corporate communications
and more
Custom Set Design and Construction
In addition to props for your photo shoot, video, or film, our production studio staff is also extremely adept at set design and construction services. Without the proper set, lighting, and backdrop, even the most well scripted and planned video will fail to appeal.
With the help of our highly skilled professionals, you will be able to design and construct the perfect set for your filming and video making needs. Your project will be a resounding success. You and your audience are guaranteed to be completely satisfied, and you will always know who to trust with your future video production needs.
You will also have access to several different sets including:
Full Kitchen
Office (9′ x 8′ or 31′ x 8′)
Bedroom
Bathroom
Bar & Bar Area
Dining/Conference Room
Living Room
If you are looking for a Production Studio or Rental Services in the Basking Ridge, New Jersey or New York area, then contact us at Butter Tree Studios at 973-585-7632.