Professional Production Studio In Queens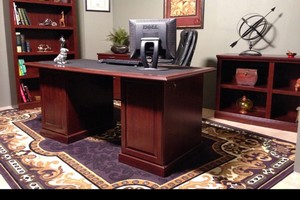 We here at Butter Tree Studios understand just how grueling a process it can be to take a concept from its initial stages to a full fledged production, but we also realize that that experience in the industry is invaluable to all of our clients. Our team of professionals have taken their years of experience in the filmmaking industry, and worked hard to make sure that the process is an enjoyable and fulfilling one for you, with as little headache as possible.
Our team of experts have taken the anxiety out of trying to book a space for your production only to show up and find out that it is an extremely outdated studio. A Queens soundstage with none of the amenities you need can prevent truly bringing your vision to life. Here at Butter Tree Studios, we bring everything you need to make your project a masterpiece together in one place to make things as convenient for you as possible. We take a great amount of satisfaction in being able to help you bring your concept to life, and the satisfaction on our client's face when their project turns out better than they ever could have imagined.
If you are in the market for a professional production studio in the Queens area, then look no further. Our high quality production studio has the amenities need to truly transform your next project. We understand how difficult it can be to find a quality production studio out there among all of the other cut-rate or outdated studios, but after one visit to our studio, you will understand why we are different from all the rest. We have the equipment and space available to make your next project absolutely outstanding, no matter if you are shooting commercials, infomercials, or any other film or photography project. We have the space and the equipment to get your project up and rolling in no time. Give our team of professionals here at Butter Tree Studios a call today for all of your Queens production needs.
Commercial Ready Kitchen Set In Queens
Part of production costs involve creating sets, and if you have to create one from scratch, that can begin to seriously eat into your budget. We can help you with that by providing you with a premade set to help reduce your costs and reduce the amount of time you have to spend setting up, shooting, and tearing down. Our production studio has a working premade kitc set already in place and ready for you to film.
Whether you have a cooking show you are looking for space to shoot, a commercial with a happy family around a luxurious home cooked meal, or a well planned set with high end appliances, custom cabinets, and spacious surfaces to sell your custom cookware from, we have the environment you need. Our fully customizable lighting grid will help you get the perfect lighting balance optimal for the video speed and type of film you are using, and our highly trained staff will be available to help you through every step of the process.
Professional Studio Lighting In Queens
Butter Tree Studios offers a wide variety of different tools to assist you in making sure your production comes off as a success, and one of those tools is our full range of professional production equipment. Our lighting grid stands 16 feet above the floor and can get the light you need to any part of the set you need it in. Our lighting grid is completely customizable to suit your specific needs, and we even have additional lighting equipment available to you if our current setup isn't quite enough.
Click here to see our full lighting list and additional set equipment that is available for rental.
If you are looking for a professional production studio or rental services in Queens, give us a call today at 973-585-7632.