Looking For A Morristown, NJ Production Studio Today?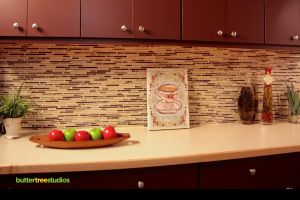 Sometimes the only thing standing between you and your dreams is the production studio space. The good news is that, here at Butter Tree Studios, we can provide that for you. We have the complete set up that you need, for any variety of film or video projects.
In other words, we are fully equipped to help you achieve your dream. From the clean space to the lighting to even hair and make-up, we have got you covered. All you have to do is give us a call in order to find out more about what we have to offer you.
Need A Commercial Ready Kitchen or Custom Design Set?
For some projects, what is needed most is a commercial ready kitchen or another type of custom design set. Making the wise decision to partner with us, in order to get the space that you need, is a good first step to take. We can create just about any set that you would need, including even having a place to host a day time talk show!
The benefits of our rental space include:
Staff on hand to help put together whatever it is that you may need. This makes your production run smoother and helps you get details that would otherwise not have been possible.
We even have the tools required to take care of other details. That helps save time and prevents you from having to make a run to the hardware store to spend more money on tools.
We can even help address your need for hair and make-up.
Reputable Morristown Studio Lighting
Butter Tree Studios offers the best in high tech equipment, including state-of-the-art lighting systems. You will get the finest in quality light so that your production looks even better than you could imagine. For whatever your production needs are, you can count on us to take care of it for you and help you achieve filming success.
If you are from Morristown and are looking for a Production Studio or Rental Services in the New York / New Jersey area give us a call at 973-585-7632.